GIVE YOUR BEST FRIEND
AN EXTRA HUG!
These cozy pet beds are upcycled from sweaters and sweatshirts that have been carefully hand-stitched and stuffed with brand-new polyester filling.

Each one is like a hug always available for your furry pal. The size comfortably accomodates cats and small to medium-small dogs.

Our cats love these! I wasn't even finished sewing the first one when our cat, Butch, crept into it and curled up to claim it as his own. These make great gifts, so bookmark our site for gift-giving time.
Click on any Pet Bed to see our offering on Etsy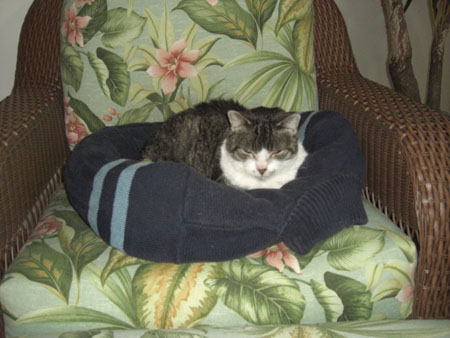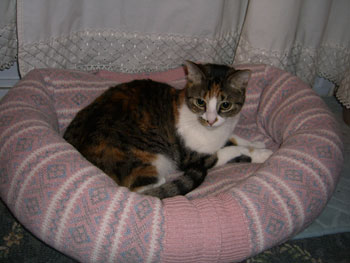 CARE:
To clean I suggest spot-cleaning. We did put one of our finished beds through a cycle in the washer and dryer. It came out fine, but I don't know if they might lose their shape after many washings. This pet bed is made from a used garment, which was washed in a washing machine using hot water, and dried using a "regular" dryer setting. The stuffing is new material that is made of polyester.